Safranné Breed Champions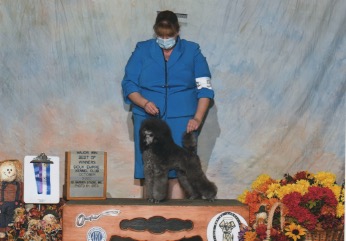 Crew
AM CH Safranne's Silver Sails All Hands On Deck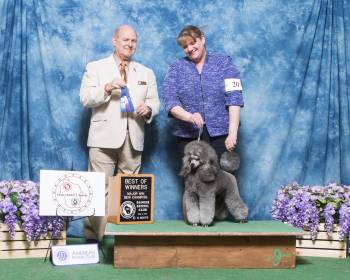 AM CH Safranne's I'm Just
Chasing Rainbows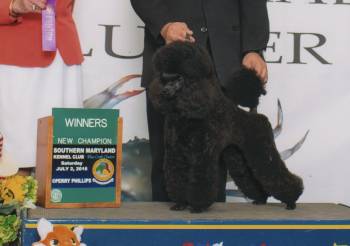 AM CH Safranne's Quest For A Miracle CD RN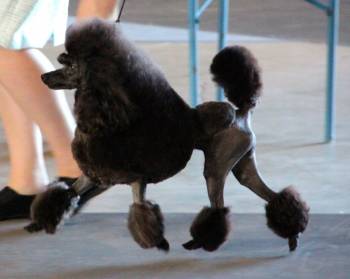 AM CH Safranne's Joyous
Celebration CGC, BN, CD, THD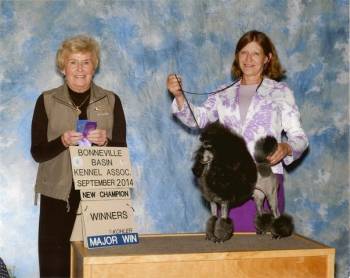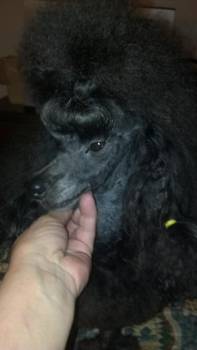 .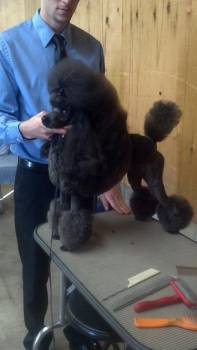 Cyndi
AM CH Van Tan's Girls Just want to Have Fun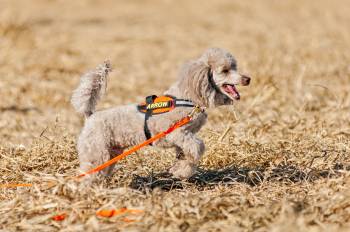 .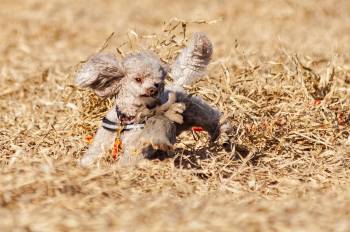 Arrow
UKC CH URO1 Safranne's Arrow Right on Target DS CAA BCAT NA NAJ UIC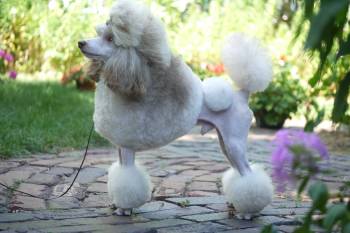 AM CH Safranne's Silver Sails Heart Breaker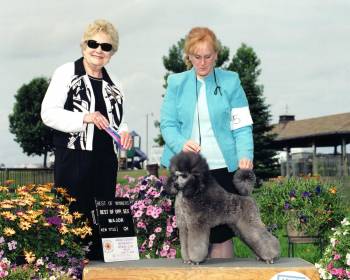 AM CH Safranne' Silver Sails on the Horizon CD RA OA OAJ, AXJ, TSAD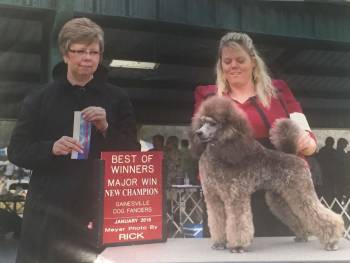 Grayson
CH Forever Hold Me Tight at Gulf Breeze is a Deck son bred by Jennifer Manders.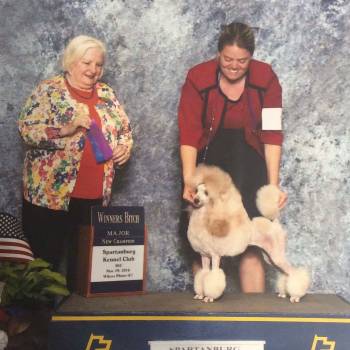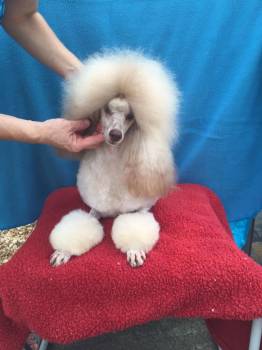 Violet
CH Adelheid's Forever Surprise is a Deck daughter bred by Renate Newcomb at Adelheid Poodles and owned and handled by Jennifer Manders.
Safranne´ Champions of YesterYear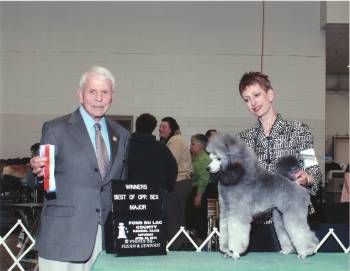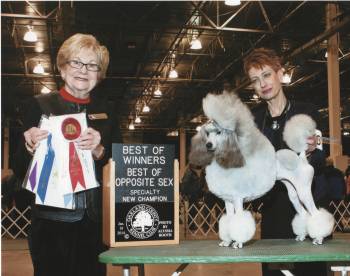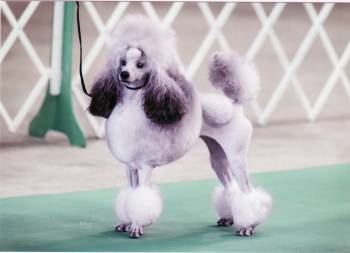 Splash
AM CH Safranne's Silver Sails Just A Splash with her handler, Lisa McDowell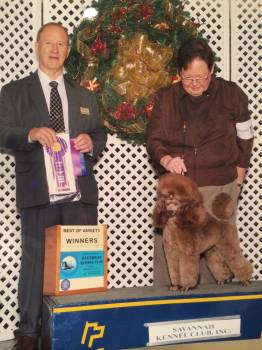 Trendi
MACH AM CH Safranne's Trendsetter
AX, MXJ, OF, DS, CGC, TKN
Jiblet
UKC CH Safranne's La Crosse Jiblet X's Two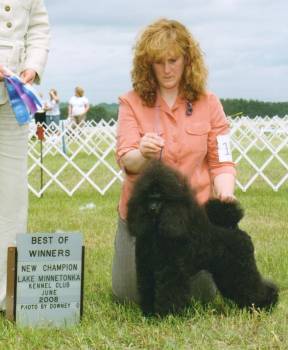 Mia
Am CH Safranne's Surprise Package Miata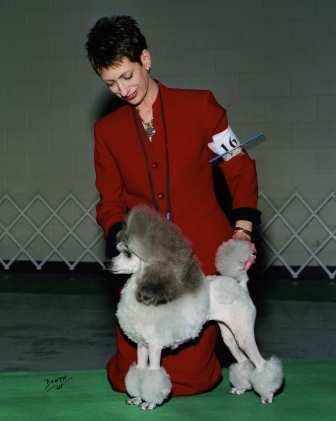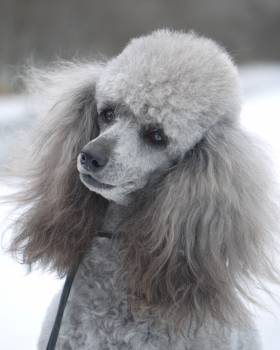 Quest
International BIS CH Safranne's Quest for Silver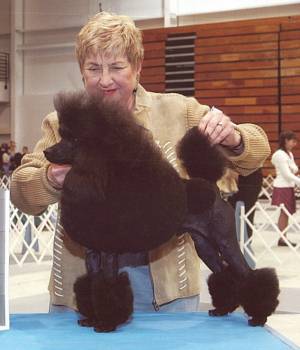 Cooper
AM CH Safranne's Mini Cooper CD RAE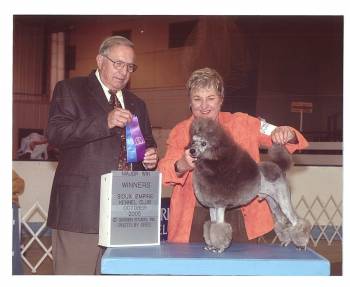 Cruiser
AM CH Safranne's Dream Cruiser CD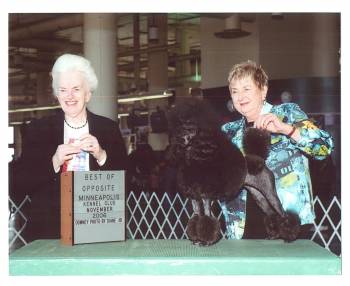 Topi
AM CH Safranne's Blue Topaz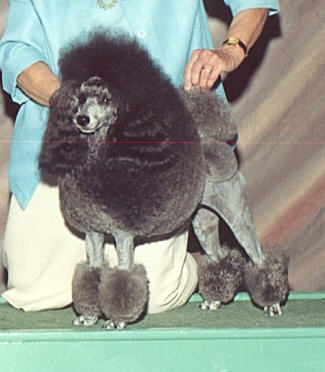 Kikker
AM CH Safranne's Little Side Kick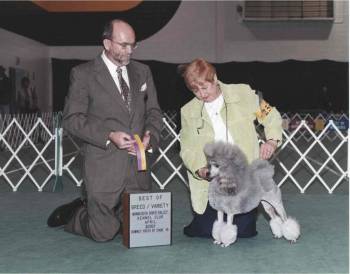 Breeze
AM CH Safranne's Silver Breeze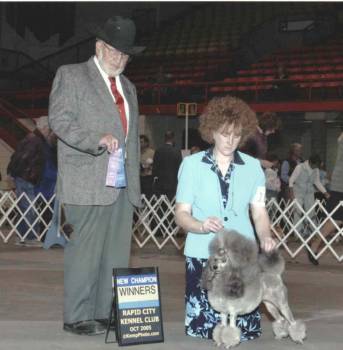 Echo
CH Safranne's Silver Echo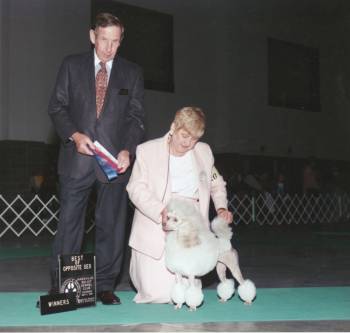 Lexi
CH Safranne's Lexus Challenge CDX, TP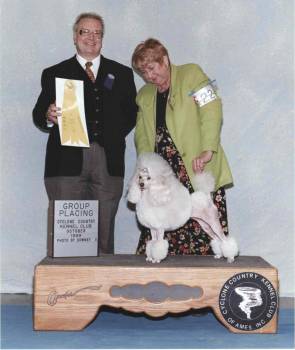 Caddi
CH Safranne's Caddi Catera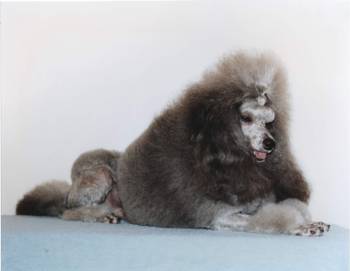 Royce
CH Safranne's Rolls Royce UD